Glass dicing – also known as micro dicing – plays a key role in the modern optics sector. It is a machining process whereby optical components, materials and substrates are cut, diced and sawed to extremely high precision tolerances, a common requirement in the micro-electronics and optical industries.
Technical advances in glass dicing technology have improved precision and quality to ever smaller limits, enabling the production of precision optics with a reduced aberrations and diffractive effects.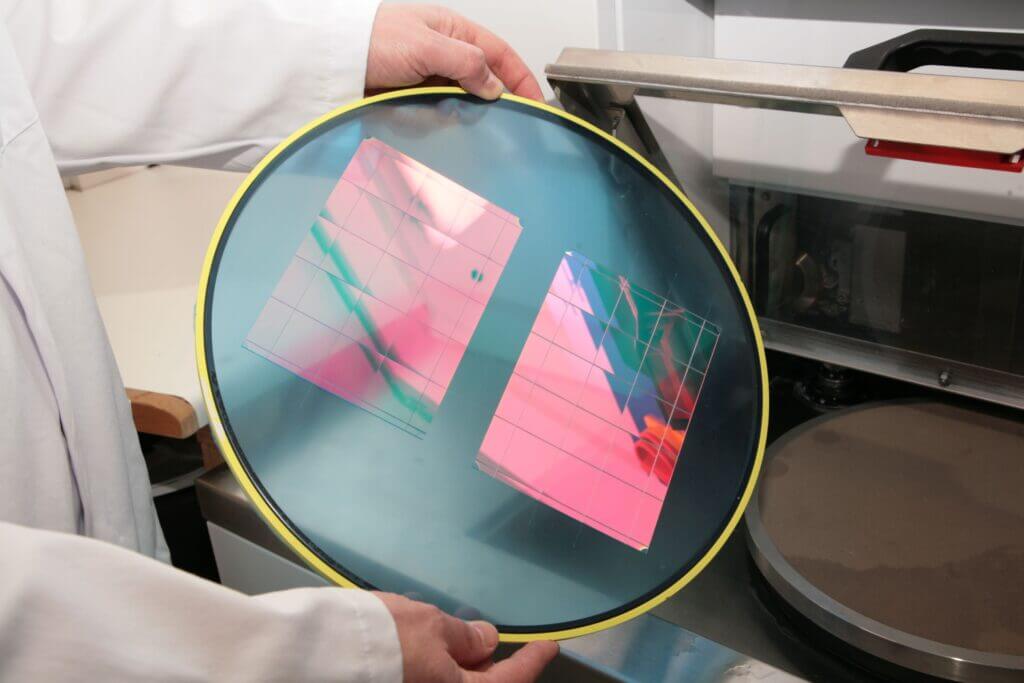 Glass dicing may be used in the production of a wide range of optical components including:
Coated filters
Optical glasses
Soda lime glass
Wafers
Front surface mirrors
Glass substrates
Colour glass filters
Small diameter rods
Components of this kind play a key role in electronics, medical devices such as those used in ophthalmology and endoscopy, fibre-based communications networks such as high-speed internet connections, laser-based devices and ambient light and proximity sensors.
The high precision nature of glass dicing means devices and components to be miniaturised or to deliver more efficient performance.
Glass dicing at UQG Optics
The glass dicing services provided by UQG Optics combine with our other services such as optical assembly, glass polishing and lapping, glass grinding and cutting and optical coatings to deliver custom solutions.
The materials used in glass dicing can range in thickness from a few microns to several millimetres, depending on the material and intended purpose.
Optical products in a range of shapes, sizes and thicknesses can be delivered to extremely high tolerances while still meeting tight deadlines, while the level of precision remains exactly the same no matter how many individual components are required.
This enables us to deliver orders running into thousands of units per month for clients involved in the manufacture of items such as medical, IR sensors and optical devices.
For other clients, we are equally happy delivering single small batches – such as custom made optics for research and development projects – often working with specifications and materials supplied by the client.
Materials suitable for micro dicing
Micro dicing is an extremely versatile process which can be applied to a wide range of materials. The materials offered by UQG Optics include the following:
Alumina
Gallium arsenide
Sodalime glass
Wafers
Ferrites
The technology used at UQG Optics
At UQG optics we've invested in the latest high-precision glass dicing machines from dicing technology pioneers Loadpoint.
NanoAce 3300
The NanoAce 3300 is an automatic 12" dicing saw capable of small and larger area substrate cutting and dicing. It is highly configurable due to its vision alignment system and high-resolution closed-loop linear positioning encoders in all axes, and can deliver dicing to very high tolerances optimised to suit the required application.
Max. Work Capacity (X, Y, Z): 300mm x 300mm x 13mm
Blade Capacity: 50.8mm – 101.6mm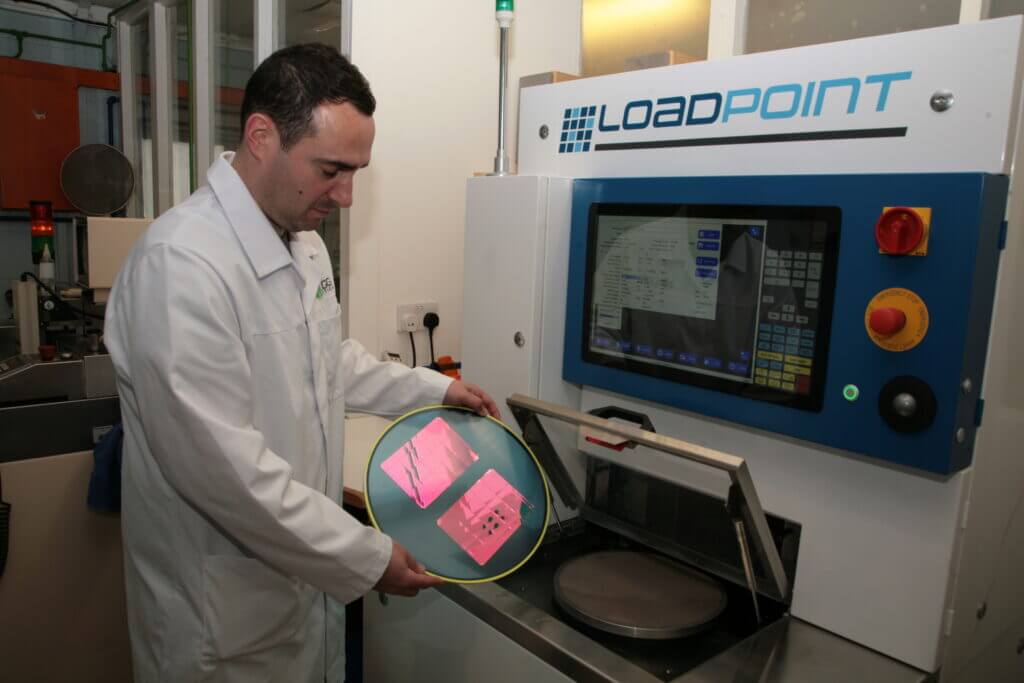 MicroAce 66
The MicroAce 66 is an automated 6 inch cutting saw with a 2.4kw spindle. It can be used for cutting thicker substrates and, like the NanoAce 3300 can be operated using a range of different blade types to work with whatever material and thickness requirements a client comes to us with.
The highly advanced technology, when combined with the expertise of our machinists, means that we can guarantee the following technical specifications:
Thicknesses cut from 100 microns to 6mm
Dicing tolerance to 10 microns
Full cut through, scribed, bevelled and trenching, edges polished
Material/component size up to 300mm in diameter – 200mm square
Kerf/blade material loss: 100-300 microns.
UQG Optics glass dicing expertise
To complement our highly advanced Loadpoint dicing technology, UQG Optics machinists have the skills, expertise and experience to produce the high-quality results from the dicing process for virtually any requirement.
Machinists are trained to programme the precision cut required, deploy the appropriate type of blade (such as a resin diamond blade) and set the tolerances for the cut.
Once cutting is finished, the substrate is removed from the machine and dried out with filtered and compressed air. Finally, all dicing jobs are passed to our QA team for inspection.
Next Steps for Micro Dicing requirements
If you'd like to learn more about our glass dicing services, or have a specific project which you need to discuss, please call us on 01223 420329 or email our sales team at info@uqgoptics.com