UQG Optics offers precision glass dicing services and for customer-supplied materials, substrates and components. Our cutting technology incorporates vision alignment systems and high-resolution closed loop linear positioning encoders.

We dice to high tolerances and offer an express service to the micro electronics and optical industry. Our equipment includes a Loadpoint NanoAce 3300 and a MicroAce machine. One off R&D jobs are undertaken to volume production.
Dicing Capabilities:
Saws are fully CNC programmable
Full cut through, scribed, bevelled and trenching, edges polished
Thicknesses cut from 100 microns to 6mm
Dicing tolerance to 10 microns
Material/component size up to 300mm dia – 200mm square
Kerf/blade material loss: 100-300 microns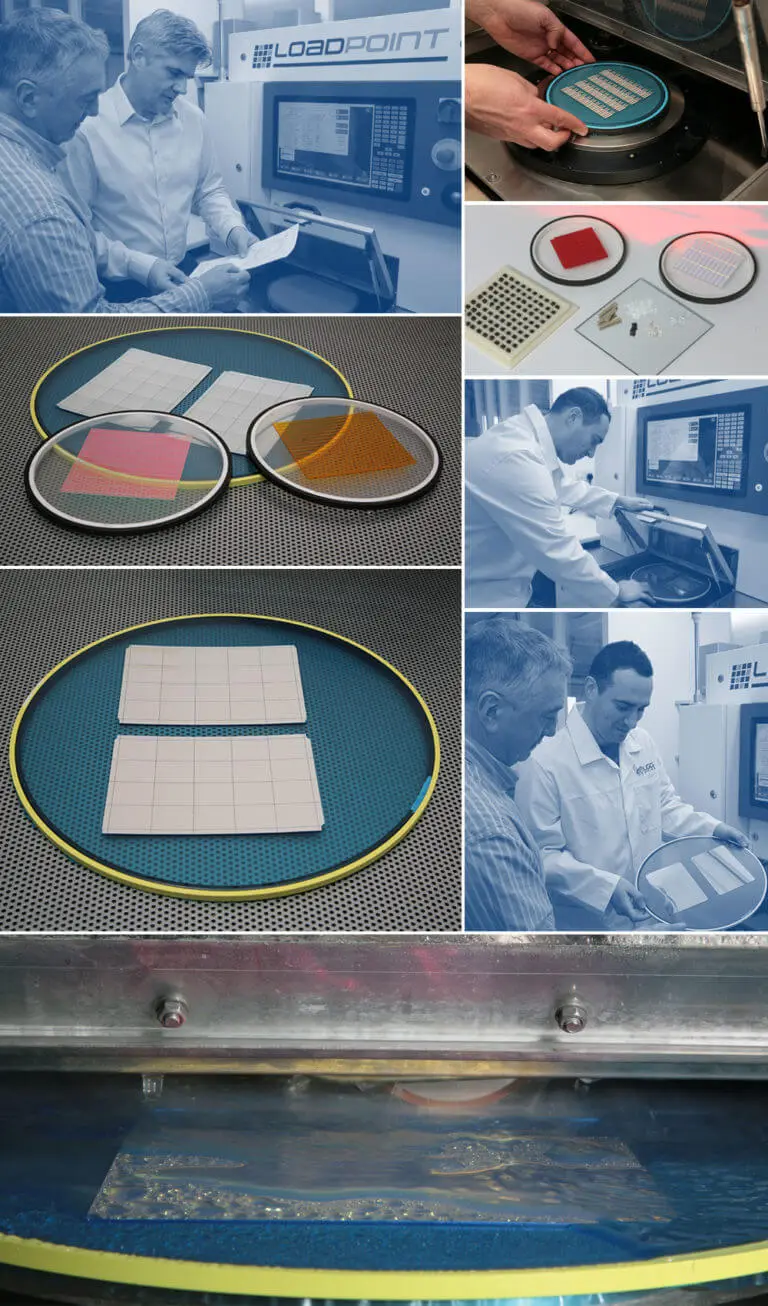 Materials & Components Dicing:
Coated filters
Ceramics & alumina
Fused silica & quartz
Optical glasses
Borosilicate
Sodalime glass
Sapphire
Germanium
Silicon
Wafers
Ferrites
Front surface mirrors
Glass substrates
Colour glass filters
Small diameter rods
Applications Include:
Nanotechnology
Biotechnology
Photonics/optics
Semiconductor
Medical
Sensor
Optical components
Electronics
Shipping & Packaging
Waffle packs & trays, Gel packs, On tape & ring, manual sorted and loaded, UV & non UV dicing tape.
Other optical services we supply: