Why are supply chains being disrupted?
Supply chain pressures impacting Original Equipment Manufacturers (OEM) in 2022 can be traced back to several global factors that have culminated in major, widespread disruption.
Supply chain disruption first appeared in the turmoil that followed Britain's decision to leave the European Union in 2017. As new treaties, agreements, and tariffs were being negotiated, business owners were left scratching their heads as to the long-term effects of such a decision on their costs, manufacturing, and distribution.
In early 2019, the COVID-19 pandemic brought global industry to a complete standstill, and despite recovering, it has remained as a thorn in global supply chains' sides ever since.
In September 2022, fresh outbreaks in China led to strict lockdowns once again. The huge manufacturing influence of China means any pause in their production sends ripples across the globe, and this was no exception.
Russia's invasion of Ukraine in February 2022 also exacerbated the already present supply chain pressures. Western sanctions against the Russian Federation in response to the invasion caused a surge in gas prices, as countries were forced to find gas from alternative sources. This surge immediately impacted freight transportation, while the rail corridor linking China to Europe – crossing regions such as Russia, Belarus, and Poland – experienced large-scale disruption.
How are supply chains disrupting OEMs?
In January 2022, the Federal Reserve Bank of New York launched what it called the Global Supply Chain Pressure Index to gauge the degree of pressure being placed on the global supply chain. The index uses data to analyse a range of factors from shipping and airfreight costs to delivery times and existing backlogs from manufacturing firms across seven interconnected economies: China, the Euro area, Japan, South Korea, Taiwan, The United Kingdom and the United States.
Between December 2021 and March 2022, the index flagged an easing of pressure on the global supply chain, but this went into reverse in April, a reflection of the impact of Russia's invasion of Ukraine and the first signs of COVID-19 re-emerging in China.
Many OEMs had shifted their product allocation during the pandemic and now saw their revised supply chains disrupted again, adding to the pressures they faced. While some responded by switching back to ocean freight, which has longer lead times. Many OEMs across the globe created alternate contingencies to deal with the disruption, as it was fast becoming the 'new normal' for manufacturers.
What did the disruption mean?
One area that has been hit particularly hard has been the global supply of microchips. In part, this has been driven by an increased demand for the kind of consumer electronic items which utilise microchips. A surge which, when combined with the supply route pressures, has created a shortage of microchips and a rise in the price of those which are available.
In addition, to the shortage of actual components such as microchips, OEMs have had to cope with issues sourcing materials such as rubber, aluminum, and steel.
Since the earliest days of the pandemic, the shortages of these materials, have led to prices rising by as much as 25% year over year. Some OEMs may be able to get around these issues by switching to alternative materials, but in specialist sectors, such as the optical industry, this is often not a viable option.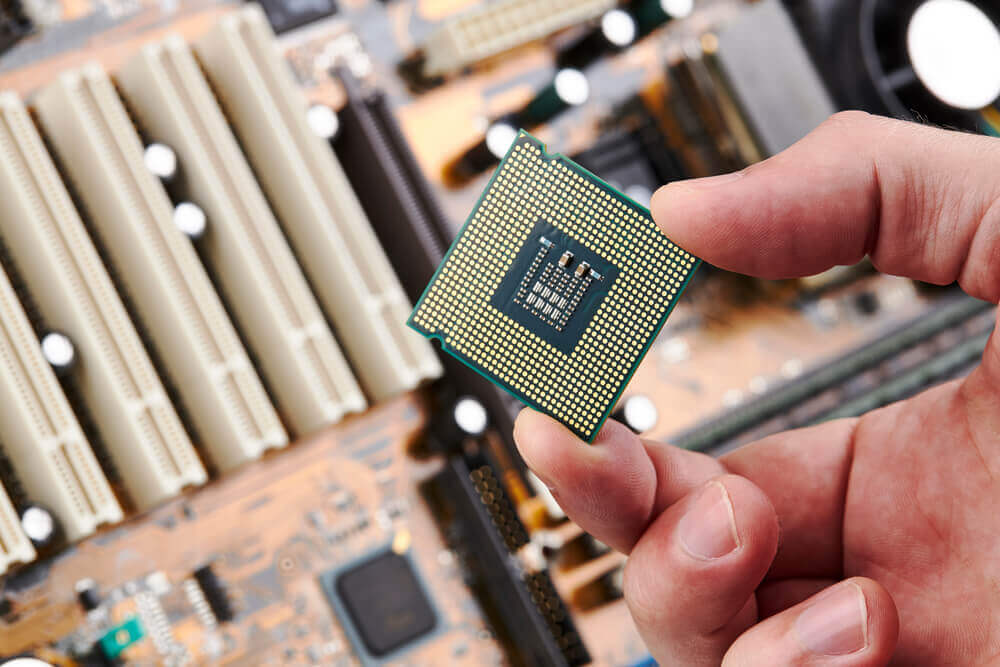 How are OEMs coping with the disruption?
One way around material shortages is to pre-order materials in larger batches to secure medium-term supply, but this brings with it the added expense of the storage capacity needed to keep materials in stock for longer periods of time than the traditional just-in-time supply chains require.
Some OEMs have taken to bartering with others, trading materials of which they have a surplus in return for those which they are struggling to source, and specialised digital trading platforms have emerged to facilitate activity of this kind.
The wider issues with the supply chains have created a ripple effect that has impacted us here in the optics industry.
Some OEMs have experienced issues with the increased demand placed on materials as the impact of COVID 19 receded and projects that had been put on hold were restarted. The stop-start nature of demand meant that when work resumed, bottlenecks became inevitable, and with that being unavoidable, backlogs of unfilled orders began to build.
However, the global demand for optics continues to be healthy, due to the sheer number of industries in which specialised optical products play a key role.
What can OEMs expect in the future?
In the coming years and longer term, we would expect the demand for materials to level out as the market corrects and material manufacturers increase production.
At UQG Optics, we are making allowances for the possibility of further supply chain disruption. If the last two or three years have taught us anything, it's that the smooth supply of optical materials for OEMs can no longer be taken for granted.
We are planning ahead for future demand on a clear and longer-term basis.
While companies in all sectors will need to make allowances for holding more stock and shifting away from the long-established just in-time procurement model. Storing more stock may incur extra expense, but nothing like the expense of work being delayed or cancelled altogether when the necessary materials can't be sourced.
The key attribute for any future procurement model will be agility and a willingness on the part of companies to react quickly to changing circumstances. In large part, this ability to be effectively reactive will depend upon a proactive fostering of the relationship between OEMs and suppliers, and the building of genuine partnerships with suppliers so that, when times of supply chain pressure arrive, both parties can work to come to mutually beneficial solutions.
Delivering optics for over 65 years.
If you are in need of a trusted supplier of optical components, materials and services. We have been supplying quality optics for over 65 years to our partners across a range of industries. We hold a wide range of stock or custom options which can be made to your specific requirements.