It's a known fact that accreditations and certifications provide buyers with greater confidence when purchasing most goods and services – and optical components are no exception.
Quality accreditations and professional certifications say something important to potential buyers, giving them a sense that a supplier is a reliable and expert authority in their specific field, and that they can be trusted.
This article will look at some of the accreditation bodies that relevant in the world of industrial optics, explaining what they mean and stand for, and why they are important for optical components buyers who need to make the best possible purchasing choice for their business.
Keep in mind that these accreditations cover many important quality aspects of a supplier's business processes, not only the products they make.
ISO 90001 quality certification
This accreditation is a commitment by the provider that they are committed to consistently enhancing the effectiveness and quality of their management systems.
For optical components buyers this means that the supplier:
Produces optical components to the highest standard for customers, meeting all specifications
Meets all regulatory and statutory requirements
Is – and remains – up-to-date and able to react to adverse trends
Constantly monitors performance through the use of quality audits and management reviews.
Cyber Essentials certification
For most businesses, cyber-attacks are unfortunately increasingly common, and indeed are now to be expected.
In order to safeguard against them, companies can deploy a range of measures, technologies and processes to ensure their IT systems are kept secure.
Cyber Essentials is a UK government-backed scheme that assists businesses of all sizes to protect themselves against a vast range of cyber-attacks.
By working with suppliers who are certified for Cyber Essentials, buyers in the optical industry – and those in other sectors – can be confident that the supplier has taken reasonable steps to safeguard against potential cyber-attacks.
As well as giving customers confidence that their supplier takes cybersecurity seriously, the same is true for other stakeholders such as partners and their suppliers further up the supply chain.
Cyber Essentials certification sends a signal to all concerned that the supplier has taken proactive steps to minimise the risk and impacts of a cyberattack, which may include delivery delays or theft of sensitive information.
Some government contracts require supplier businesses to be Cyber Essentials certified, showing the importance of this certification.
RoHS and Reach compliance (on hazardous substances)
RoHS, which stands for The Restriction of Hazardous Substances, is dedicated to minimising the effects of substances that are hazardous for both the environment and humans. RoHS and Reach compliance is used throughout the optics industry to ensure key minimum standards when handling these substances are met.
The types of restricted substances that are monitored through RoHS include:
Polybrominated biphenyl (PBB)
Lead
Polybrominated diphenyl ether (PBDE)
Mercury
Hexavalent chromium
Cadmium
Reach compliance that covers registration, evaluation, authorisation and restriction of chemicals is similar to RoHS.
In the optics industry, Reach's aim is to make sure that humans and the environment are protected whenever hazardous substances are used in conjunction with the manufacture or use of optical components.
When purchasing from and optical components supplier that is compliant with RoHS and Reach regulations, buyers can be confident that the correct measures have been taken and rules followed wherever hazardous substances are involved.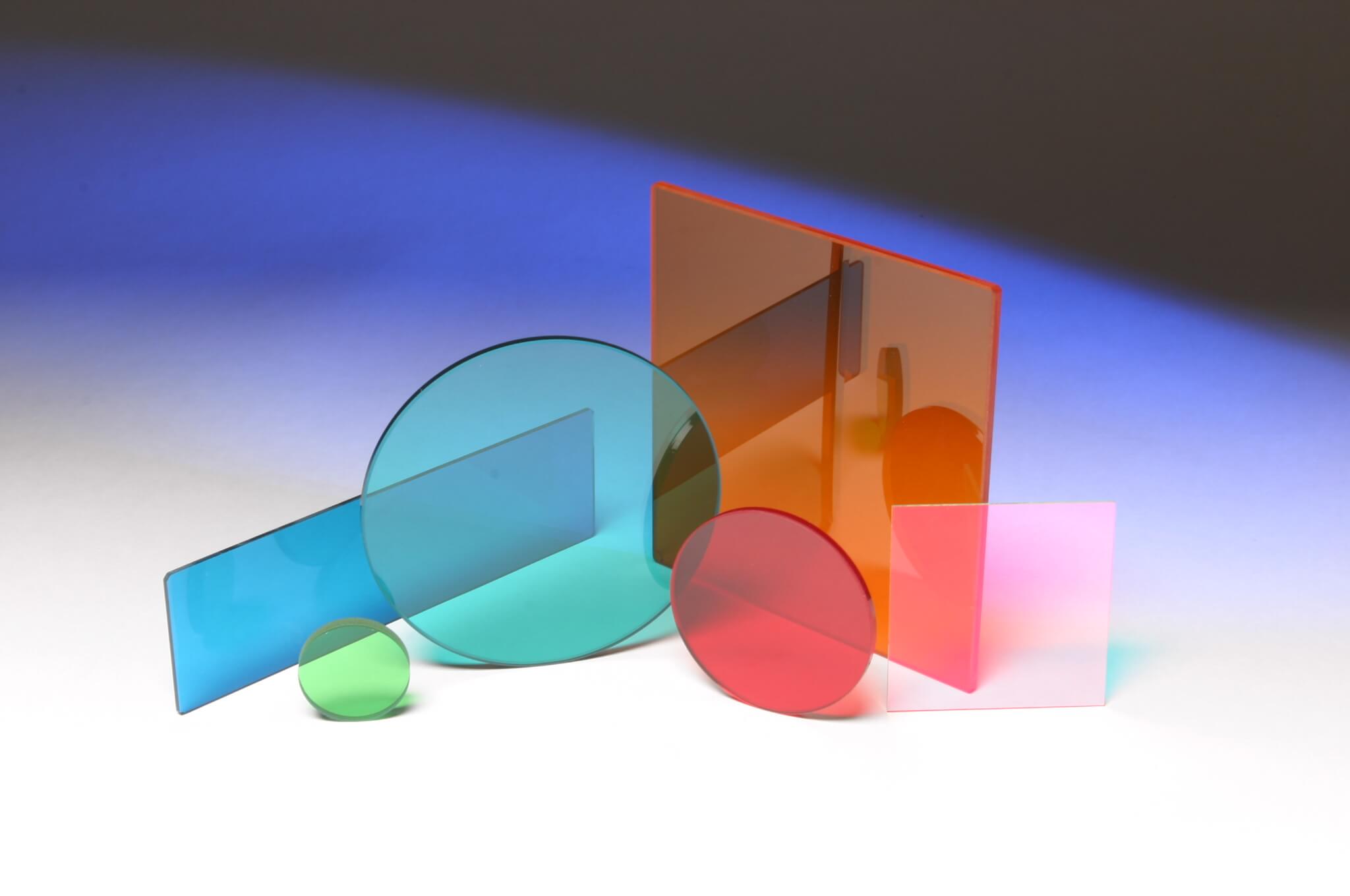 Hellios – JOSCAR* accreditation
The JOSCAR accreditation by Hellios has been designed for the defence, security and aerospace sectors.
Its primary goal is to ensure its certified members can offer extra security to buyers by meeting regulatory requirements throughout the supply chain. By doing so, it gives purchasers of optical components more trust that suppliers are reputable.
Hellios also helps buyers to determine the credibility of a potential optical components supplier with its risk management tool (for suppliers a part of the Joscar accreditation). The tool objectively assesses the risks of using a specific vendor and its supplier information to increase customer confidence.
Within the optics industry, there few JOSCAR-accredited suppliers, meaning that those optics providers that do have the accreditation (such as UQG Optics) may be regarded as being of a high standard.
SPIE/OSA membership
While technically open to any organisation, membership of professional bodies indicates to buyers that their potential supplier is dedicated and engaged in the sector, and is motivated to stay at the forefront of developments.
This is the case in the business of optics. SPIE (the Society of Photographic Instrumentation Engineers) is a non-profit organisation focused on promoting knowledge and education around photonics and optics. It is an international society with over 250,000 members in an impressive 155 countries.
SPIE hosts conferences such as SPIE Photonics Europe to further advancement in the industry. It also contributes to academic research within the optical instrumentation sector by publishing multiple scientific journals.
OSA (the Optical Society of America) was formed a little before SPIE in 1916.  Although it was created for the United States, it has grown to become an international society that comprises members from all over the world.
Similar to SPIE it regularly organises conferences, such as OSA Frontiers in Optics, along with adding to the academic community with publications related to optics and photonics, helping push the industry in the right direction.


Next Steps
At UQG Optics we believe in staying at the forefront of optical research, quality and safety compliance. We are alert to the threats from cybercriminals of doing business online, and through our Cyber Essentials certification have taken the steps necessary to secure our systems.
Through both our ISO 90001 Quality and RoHS and Reach compliance, we offer buyers of optical components confidence of working with a bona fide, expert and specialist optics organisation.
From our manufacturing facilities in Cambridge, we provide both standard stock optical components and custom-made optical products to companies in over 50 countries around the world. For more information about us, contact us here.