Heraeus Spectrosil 2000 is a high-purity synthetic fused silica glass that exhibits exceptional optical properties across a wide spectral range.
It offers excellent transparency from ultraviolet (UV) to infrared (IR) wavelengths, making it suitable for a diverse range of applications. Spectrosil 2000 is known for its low fluorescence, high homogeneity, and low thermal expansion coefficient, ensuring minimal distortion and high precision in optical systems. This material is commonly used in areas such as spectroscopy, laser optics, telecommunications, and semiconductor manufacturing, where its superior optical performance and reliability are highly valued.
View our various products made from Heraeus Spectrosil 2000 including; Fused Silica Lenses, UV Fused Silica Windows, UV Fused Silica Coverslips and UV Fused Silica Microscope Slides.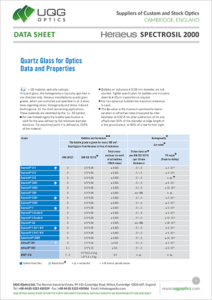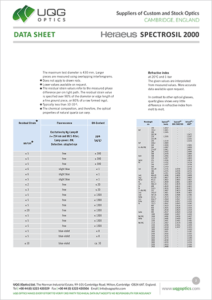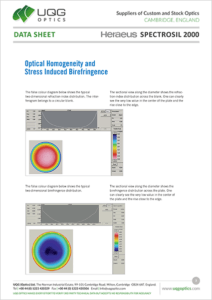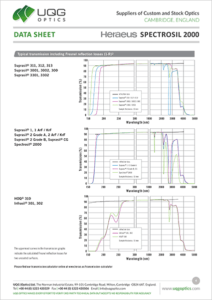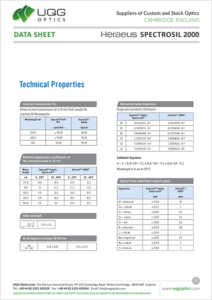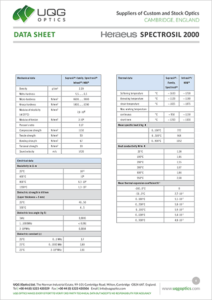 UQG OPTICS MAKES EVERY EFFORT TO VERIFY 3RD PARTY TECHNICAL DATA BUT ACCEPTS NO RESPONSIBILITY FOR ACCURACY.
PDF Download