Fused Silica Lenses - Plano Convex & Bi-Convex
UQG optics Fused Silica lenses are popular for deep ultra-violet spectral range applications. Fused Silica has good homogeneity, low inclusion content and a lower coefficient of thermal expansion which makes it a better choice of material ideal for laser applications and harsh environmental conditions. It can be used efficiently at 185nm transmitting over 85%.
The thermal properties have a low fluorescence making it a popular choice for medical fluorescence applications too. We also provide coating options and diameters up to 300mm.
UQG manufacture a custom made range of lenses to standard or custom supplied specifications. Our production workshop can accommodate prototype/R&D, batch runs to production quantities.
Please contact our sales team.

View RoHS Statement
| | |
| --- | --- |
| Dimensions: | Diameters 3mm to 300mm |
| Surface Quality: | Scratch dig 80/50 to 20/10 |
| Centration: | To 30 seconds |
| Focal Length: | To 0.15mm |
| Coating Options: | AR coatings 400-700nm & NIR + IR wavelengths |
| Material Options: | Corning HPFS 7980, KrF & ArF grade, commercial grade UV Silica & Heraeus Suprasil & Heraeus Suprasil I, 2 grade A & B, 311, 312, 3001, 3002 |
Purchase OEM production quantities?
Ask UQG for a quote we are a major single source supply chain global supplier.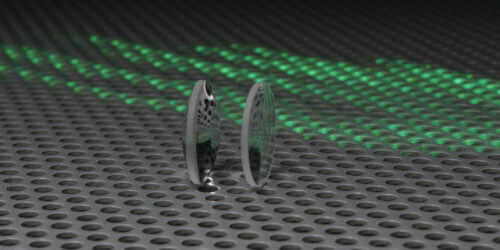 Material:
Spectrosil 2000® Fused Silica
Diameter Tolerance:
+0.00/0.10mm
Edge Thickness:
1.50mm (± 0.10mm)
Surface Quality:
40/20 (Uncoated)
Please contact us for discount pricing for stock parts over 10+ and volume/OEM quantities