UV Fused Silica Windows - AR Coated UV & VIS/NIR
UQG supply UV Fused Silica windows and plates AR coated from a stock range or custom coated to your design. UV Fused Silica is very pure material and an uncoated surface has 92% average transmission from 180nm to 2 microns. Adding AR coatings can reduce the reflection to less than 0.2% with transmission over 99%. The AR coatings range from the UV (ultraviolet), VIS (visible) and IR (infrared). Either broadband or single wavelengths coated for high laser damage thresholds or for camera windows for perfect imaging. The UV Fused Silica windows and plates are made to custom specifications of flatness, surface finish and AR coatings. The stock AR coated range includes a UV broadband AR and visible/NIR AR.
Please contact our sales team.

View RoHS Statement
| | |
| --- | --- |
| Dimensions: | Diameters 3mm to 150mm |
| Thickness Range: | 0.1mm to 50mm (subject to dimension) |
| Dimension/Thickness: | Tol to 0.02mm |
| Edge Finish: | Ground or polished chamfered angles |
| Surface Quality: | 80/50 to 20/10 scratch/dig |
| Parallelism: | Up to 10 seconds |
| Material Options: | Corning 7980, Commercial Grade UV Fused Silica, Heraeus Spectrosil 2000® & Suprasil® |
| Options: | Wedges, shapes, drilled holes & bevelled angles |
Purchase OEM production quantities?
Ask UQG for a quote we are a major single source supply chain global supplier.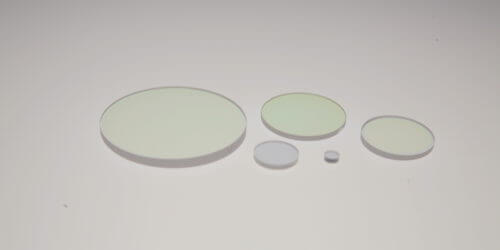 Material:
UV Fused Silica windows Spectrosil 2000 ®
Dimension Tolerance:
+0.00/-0.20mm 5mm dia +/- 0.10mm
Thickness Tolerance:
±0.10mm
Surface Quality:
40/20 Scratch/Dig
Surface Flatness:
1-2 Fringes (@633nm) per 25mm dia
Parallelism:
≤ 3 Arc mins
Coatings:
UV AR 248-400nm coating
(Ultraviolet AR coating) - AR coated both sides 248-400nm R< 1% ave
VIS-NIR AR 400-1100nm coating
(Visible near infrared AR coating) - AR Coated both sides 400-1100nm R< 1% ave
Please contact us for discount pricing for stock parts over 10+ and volume/OEM quantities