UV fused silica AR multilayer coated both sides to re reduce reflections and improve transmission for 400nm-1100nm.
The surfaces will reflect approx 4% per side uncoated, so this coating will give the maximum for the material allowing absorption in the fused silica with a 1mm thickness.
View all our AR coated UV & VIS/NIR Fused Silica windows products.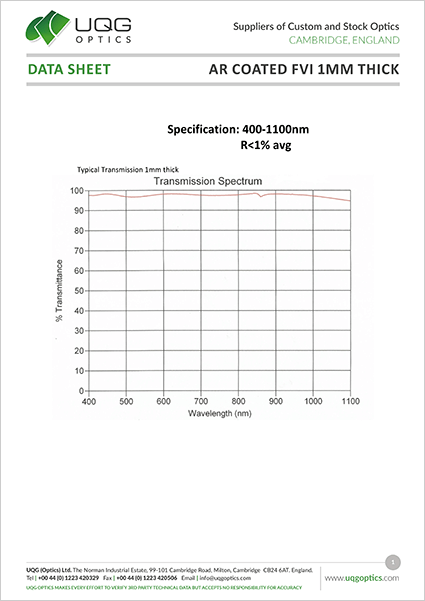 UQG OPTICS MAKES EVERY EFFORT TO VERIFY 3RD PARTY TECHNICAL DATA BUT ACCEPTS NO RESPONSIBILITY FOR ACCURACY.
PDF Download