Sapphire Windows & Plates - Random Orientation
UQG Optics Sapphire optical Windows random are extremely hard and scratch resistant, useful for their (UV) ultraviolet, (VIS) visible and (IR) infrared transmission. The material can withstand very high temperatures and also resistant to chemical acids/alkaline, high pressure and strong vacuum environments. The random optical material is cut to a random optical axis and is birefringent. For higher optical applications you can use 'C' cut, 'Z' cut or 0° plane cut Sapphire. Additional grades of material include fluorescence free and UV. Used throughout scientific and industrial industries from gas and oil viewports to medical instruments.
These windows are ideal for harsh conditions and suitable for many other applications like sensors, cover lenses, viewports, pressure windows and subsea imaging systems.
Our Sapphire windows & plates are stocked in many sizes with the option to custom make to a desired specification including AR coatings.
Please contact our sales team.

View RoHS Statement
| | |
| --- | --- |
| Dimensions: | Diameters 2.50mm to 230mm |
| | Squares/Rectangles 1mm x 1mm to 210mm x 210mm |
| Thickness Range: | 0.10mm to 150mm (subject to dimension) |
| Dimension/Thickness: | Tol up to 0.02mm |
| Edge Finish: | Ground or polished |
| Surface Quality: | 80/50 to 20/10 scratch/dig |
| Surface Flatness: | Up to lambda 4 (@633nm) |
| Parallelism: | Up to 1 arc min |
| Orientation: | Up to ± 2° |
Purchase OEM production quantities?
Ask UQG for a quote we are a major single source supply chain global supplier.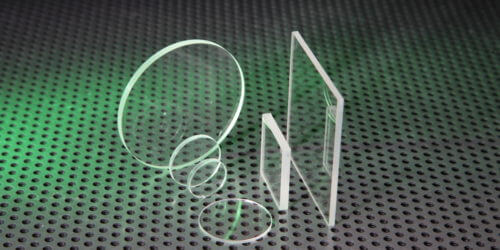 Material:
Sapphire - Monocrystalline
Optical-Random Orientation
Dimension Tolerance:
Diameters +0.00/ -0.10mm
Thickness Tolerance:
± 0.10mm (0.50mm thick ± 0.05mm)
Edge Thickness:
Fine ground
Surface Quality:
60/40 Scratch/Dig
Surface Flatness:
Diameters ≤ 5 fringes (@633nm)
Squares ≤ 10 fringes (@633nm)
Parallelism:
≤ 3 Arc mins
Please contact us for discount pricing for stock parts over 10+ and volume/OEM quantities