Quartz Rods
UQG Optics Light Guide Quartz Rods have the ends optically polished which act to steer and transmit light down the rod. Made from a drawn Quartz material in various grades the material has a good chemical resistance and high thermal shock. It also has a low thermal expansion so can withstand very high temperatures making it perfect for industrial and scientific applications. Used primarily as a light guide, the end surfaces have high polished parallel surface and is supplied in a wide range of standard diameters. For higher precision optical grade material the rods can be made from an optical range of materials. Rod lenses can be polished in various diameters for precise focal lengths.
UQG Optics stock Quartz Rods in various sizes and lengths. Custom rods can have the ends blackened, diffused and optically polished or angled.
Please contact our sales team.

View RoHS Statement
| | |
| --- | --- |
| Dimensions: | Diameter 1mm to 50mm |
| Length: | 10mm to 1metre |
| End Surfaces: | Radiused, angled, ground or AR coated |
| Circumference: | Diffused, blackened or optically polished |
| Material Options: | Quartz, Soda Glass, Borosilicate & UV Fused Silica |
Purchase OEM production quantities?
Ask UQG for a quote we are a major single source supply chain global supplier.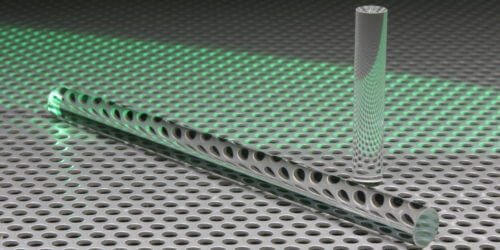 Material:
Quartz - Drawn Rod
Dimension Tolerance:
± 0.20mm
Finish:
Circumference transparent
Please contact us for discount pricing for stock parts over 10+ and volume/OEM quantities