Schott Borofloat 33 is a versatile borosilicate glass known for its exceptional thermal and chemical resistance.
It offers excellent transparency and is commonly used in various optical applications due to its high transmission in the visible and near-infrared spectra. Its low thermal expansion and high mechanical strength make it suitable for environments with significant temperature fluctuations. Borofloat 33's optical clarity and robustness make it a preferred choice for lenses, windows, mirrors, and optical filters, as well as protective covers for electronic displays and sensors. Its chemical durability also makes it ideal for use in chemistry and laboratory settings, contributing to advancements in multiple industries.
View all of our Borosilicate Windows & Plates products.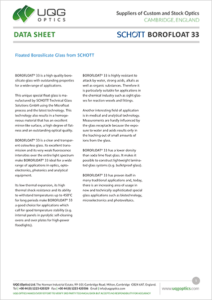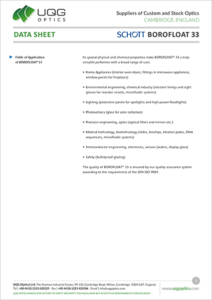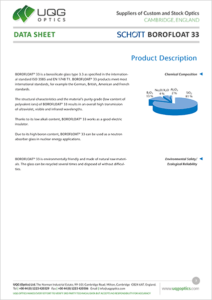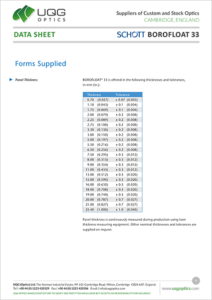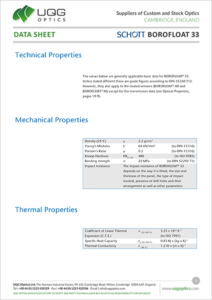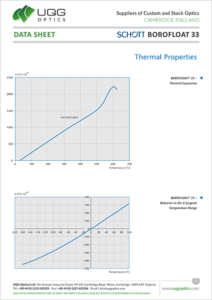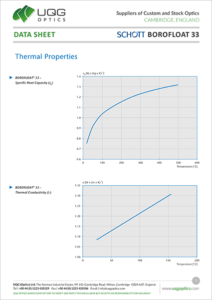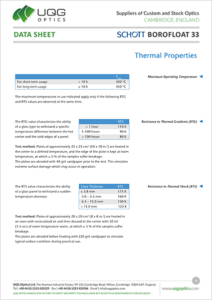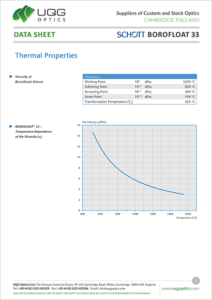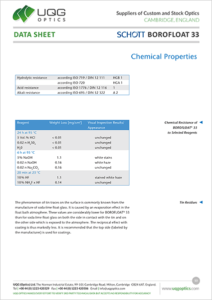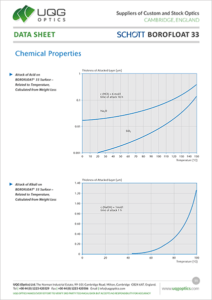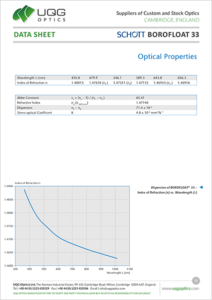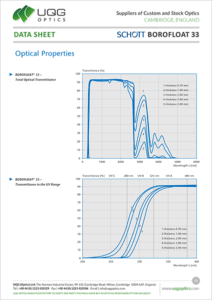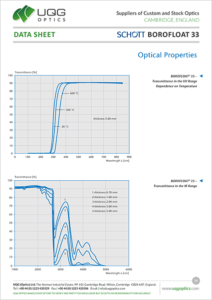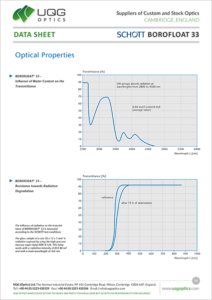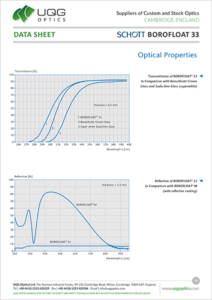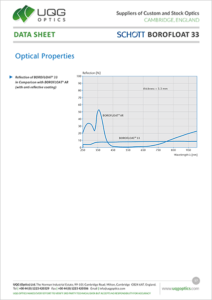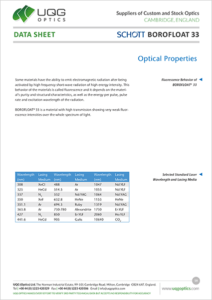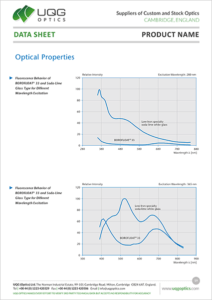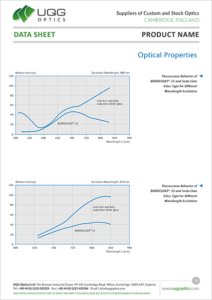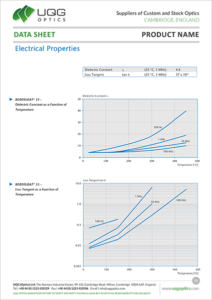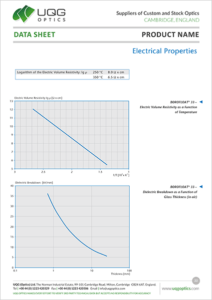 UQG OPTICS MAKES EVERY EFFORT TO VERIFY 3RD PARTY TECHNICAL DATA BUT ACCEPTS NO RESPONSIBILITY FOR ACCURACY.
PDF Download