BK7 Windows
BK7 is a pure optical borosilicate-crown glass material and is a high quality choice for a window, substrate or wafer. Mainly for the visible spectrum and near IR it is supplied for industrial, medical and high precision lower power laser applications with AR coatings applied for increased transmission. BK7 windows are used to protect elements and optical enclosures between two environments, they are made from large blocks of stocked glass so can be polished to a wide size range.
UQG optics BK7 windows are made as diameters, squares and rectangles to a standard stock range or custom made to your design.
Please contact our sales team.

View RoHS Statement
| | |
| --- | --- |
| Dimensions: | Diameters 3mm to 300mm |
| | Squares/Rectangles 1mm x 1mm to 300mm x 500mm |
| Thickness Range: | 0.10 to 50mm (subject to dimension) |
| Dimension/Thickness: | Tol up to 0.02mm |
| Surface Quality: | 80/50 to 20/10 scratch/dig |
| Surface Flatness: | Up to lambda 10 (@633nm) |
| Parallelism: | Up to 10 seconds |
| Coating Options: | AR single layer, multi layer & V coatings |
| Options: | Drilled holes, edges polished, bevelled angles, wedges & shapes |
Purchase OEM production quantities?
Ask UQG for a quote we are a major single source supply chain global supplier.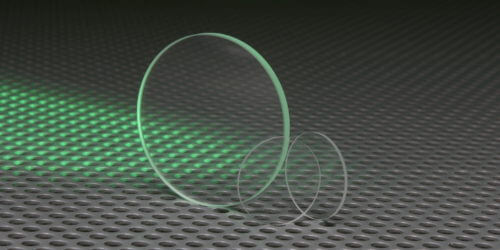 Dimension Tolerance:
+0.00/ -0.20mm
Thickness Tolerance:
±0.10mm
Surface Flatness:
≤ 5 Fringes (@633nm)
Parallelism:
≤ 3 Arc mins
Please contact us for discount pricing for stock parts over 10+ and volume/OEM quantities
Part No
Data
sheet
Description
Dimensions (mm)
Thickness (mm)
Unit price
(1-10)


Qty


Qty
(10+)

Volume pricing available for 10+, please add to quote.

WBK-251
PDF
BK7 Window
Ø 25
1
£10.00
WBK-252
PDF
BK7 Window
Ø 25
2
£11.00
WBK-253
PDF
BK7 Window
Ø 25
3
£12.00
WBK-503
PDF
BK7 Window
Ø 50
3
£26.00