Herasil 102 quartz material is manufactured by flame fusion of cultured quartz crystals.
The quartz is homogeneous in the primary functional direction. Weak striations if any, are parallel to the major faces and do not effect the optical performance. The quartz has a bubble class of 0 and practically free of inclusions.
Used for demanding optics in instrumentation and scientific applications for one directional use such as lenses, UV-lasers, optical windows, optical flats, UV lamp windows and substrates.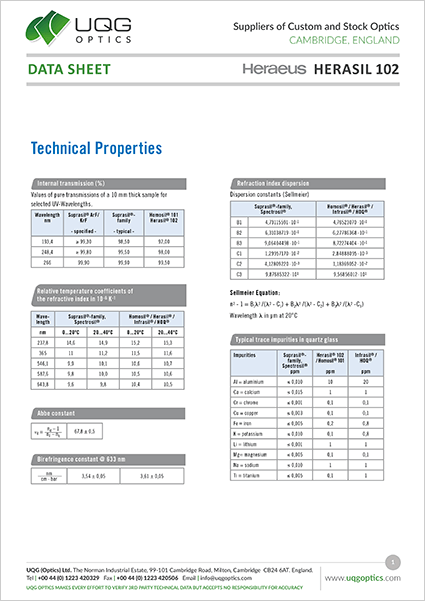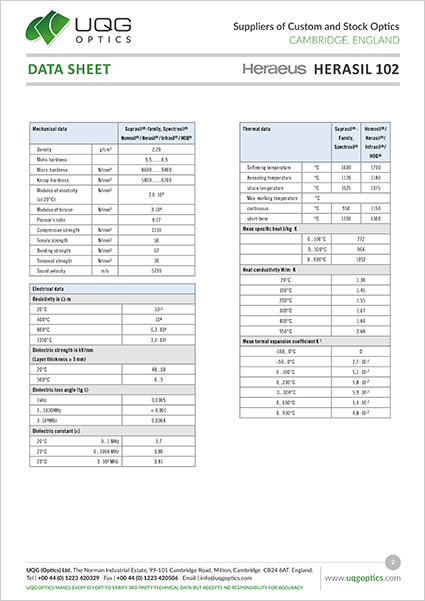 UQG OPTICS MAKES EVERY EFFORT TO VERIFY 3RD PARTY TECHNICAL DATA BUT ACCEPTS NO RESPONSIBILITY FOR ACCURACY.
PDF Download