Hoya G530 Green Colour Glass Filter is an optical material designed to selectively transmit green light while attenuating other wavelengths.
It is made from Hoya G530 glass, a specialty optical glass with excellent optical properties. The filter is specifically engineered to allow the transmission of green light while effectively blocking unwanted visible and infrared wavelengths. This makes it suitable for applications such as photography, colorimetry, and imaging systems where precise control over the transmitted light spectrum is crucial. The Hoya G530 Green Colour Glass Filter provides high transmission in the green range, enabling enhanced colour fidelity and improved image quality in various optical setups.
View all our Hoya Blue and Green colour glass filters products.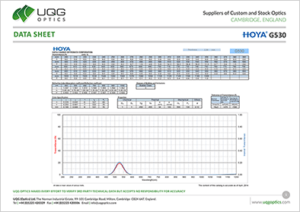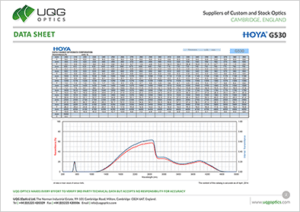 UQG OPTICS MAKES EVERY EFFORT TO VERIFY 3RD PARTY TECHNICAL DATA BUT ACCEPTS NO RESPONSIBILITY FOR ACCURACY.
PDF Download