Heraeus HOQ310 is an optical material known for its exceptional optical clarity and high transmission in the ultraviolet (UV) region.
It is a synthetic quartz glass that offers excellent UV transmittance, making it suitable for applications such as UV lithography, UV curing, and UV spectroscopy. HOQ310 exhibits low fluorescence and is highly resistant to high temperatures, making it suitable for use in demanding UV optical systems. This material's outstanding UV transparency and superior optical properties make it a preferred choice in various industries, including semiconductor manufacturing, biomedical research, and analytical instrumentation.
View all our ITO Fused Quartz Windows and Plates products.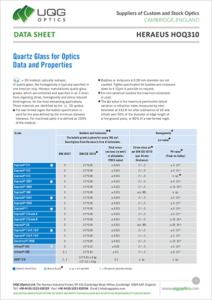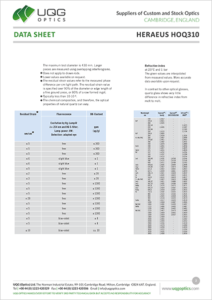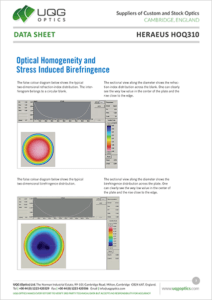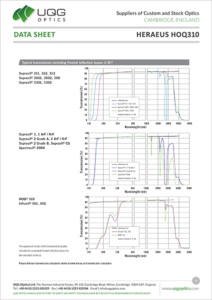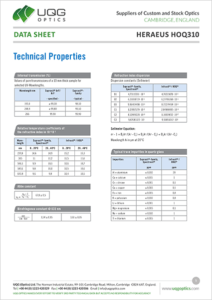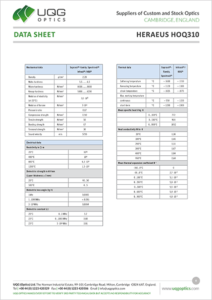 UQG OPTICS MAKES EVERY EFFORT TO VERIFY 3RD PARTY TECHNICAL DATA BUT ACCEPTS NO RESPONSIBILITY FOR ACCURACY.
PDF Download