Schott B270i is a type of high-quality optical glass known for its excellent optical properties and chemical resistance.
It is a clear, colorless glass with a high refractive index, low dispersion, and high transmittance across the visible and near-infrared spectrum.
B270i glass is often used for applications such as lenses, prisms, mirrors, and filters in a variety of industries including optoelectronics, microscopy, and scientific instrumentation. It is also commonly used for applications that require high durability, such as automotive and architectural glass.
This glass is available in a range of thicknesses and can be supplied uncoated or with a variety of coatings including anti-reflective, scratch-resistant, and hydrophobic coatings to suit different applications.
View all Schott B270i glass products.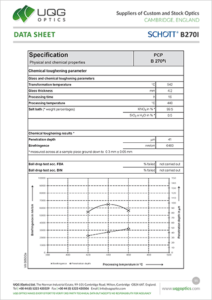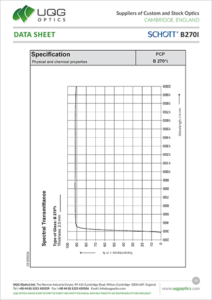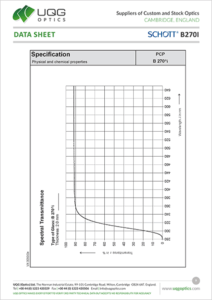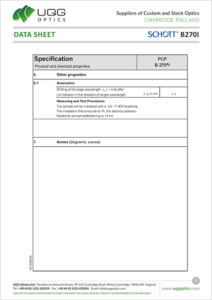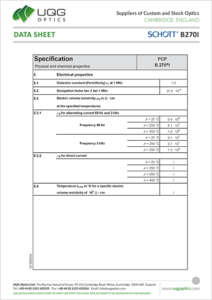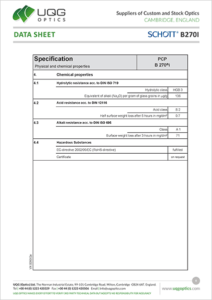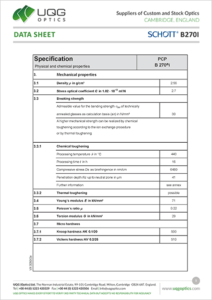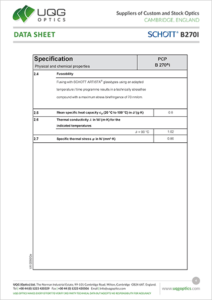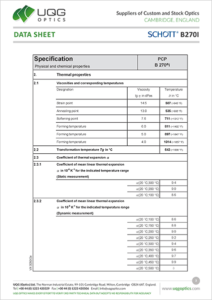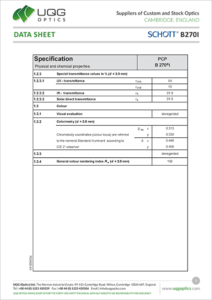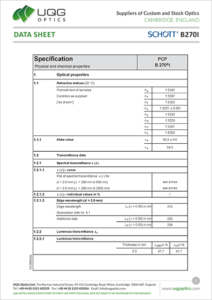 UQG OPTICS MAKES EVERY EFFORT TO VERIFY 3RD PARTY TECHNICAL DATA BUT ACCEPTS NO RESPONSIBILITY FOR ACCURACY.
PDF Download