Schott AF45 is an alkaline-free borosilicate glass with high chemical resistance and excellent thermal shock resistance.
Its low thermal expansion coefficient makes it ideal for use in applications where dimensional stability is critical. It is commonly used in the production of substrates, mirrors, windows, and lenses for applications in the medical, industrial, and scientific fields. The glass has a refractive index of 1.5119 and an Abbe number of 64.5, making it well-suited for a variety of optical applications.
View all our Schott Alkaline free glass plates products.
UQG OPTICS MAKES EVERY EFFORT TO VERIFY 3RD PARTY TECHNICAL DATA BUT ACCEPTS NO RESPONSIBILITY FOR ACCURACY.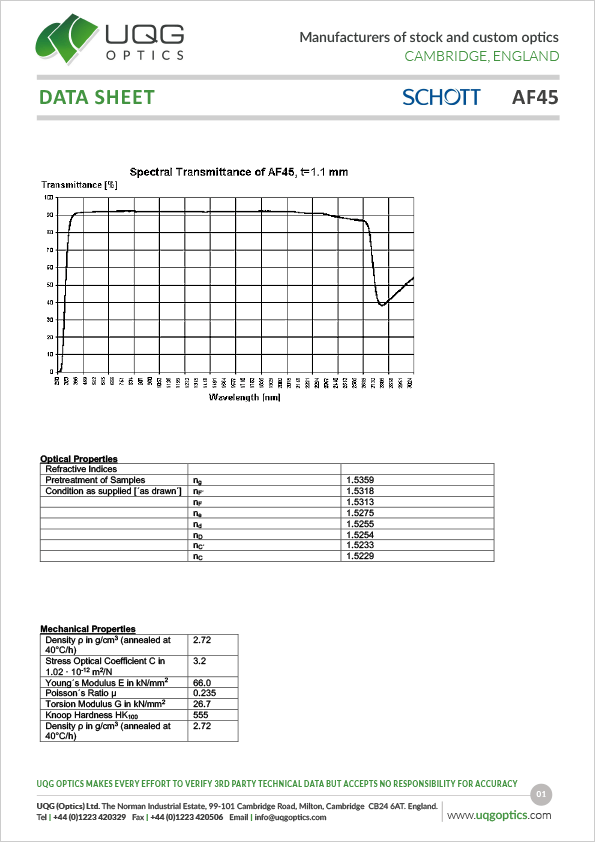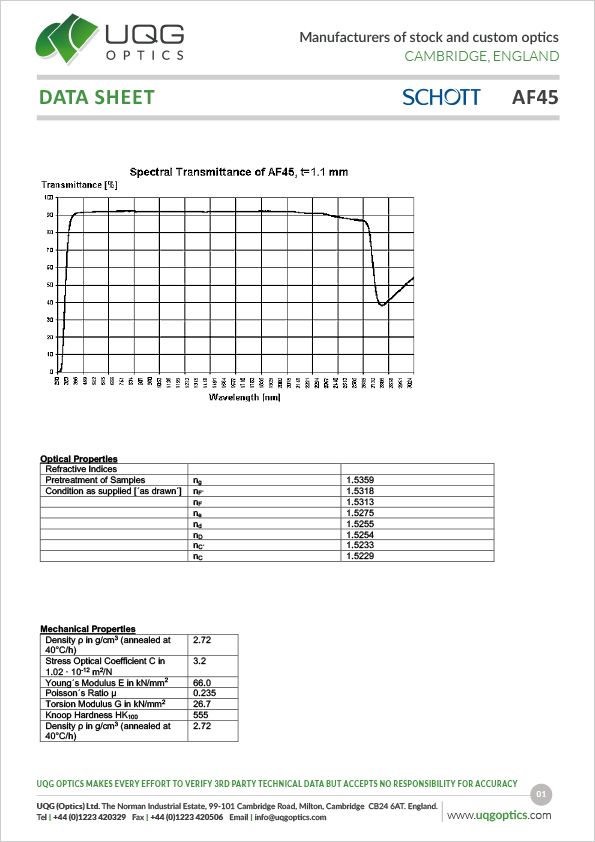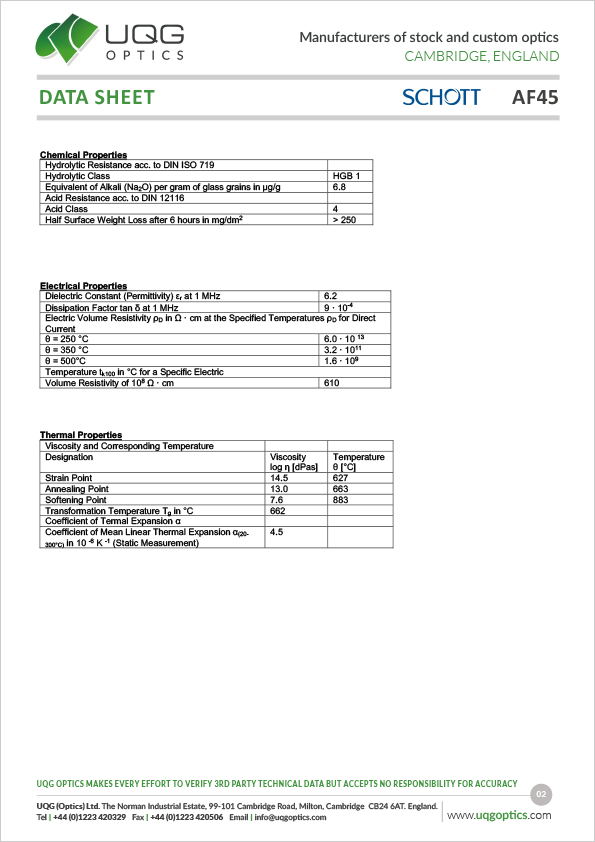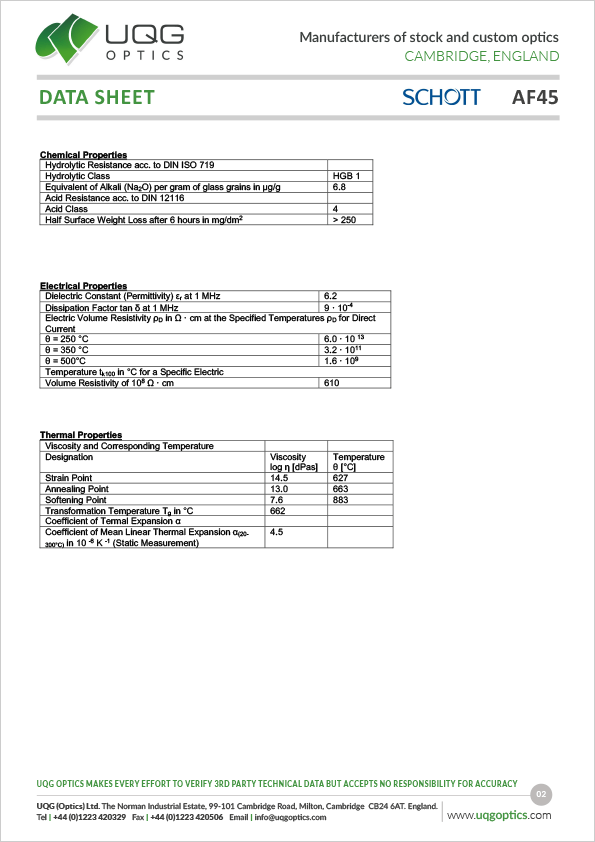 PDF Download