Schott RG610 filters are colour glass long pass optical filters with low transmission in the short wavelength range mid red in colour.
Transmitting 50% @610nm +/-6nm and transmitting over 90% @620nm. Un wanted light is absorbed by the filter blocking the light so does not interfere in the system.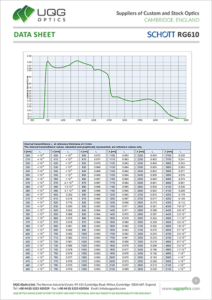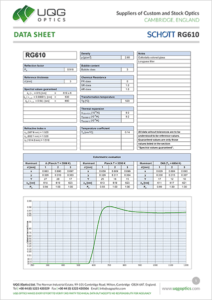 UQG OPTICS MAKES EVERY EFFORT TO VERIFY 3RD PARTY TECHNICAL DATA BUT ACCEPTS NO RESPONSIBILITY FOR ACCURACY.
PDF Download