Sapphire Coverslips are thin and highly durable transparent materials commonly used in optical microscopy and imaging applications.
With their exceptional hardness and scratch resistance, they offer long-lasting protection for delicate samples. The coverslips provide superior optical clarity, low autofluorescence, and high thermal and chemical stability, making them ideal for demanding environments, including high temperatures and corrosive conditions. Their precise thickness and consistent quality ensure accurate and reliable observations of specimens, aiding researchers and scientists in their quest for scientific discoveries. Sapphire Coverslips play a crucial role in advancing microscopy techniques and are valued for their contribution to cutting-edge optical materials used in various scientific and imaging technologies.
View all of our Sapphire Coverslips optical products.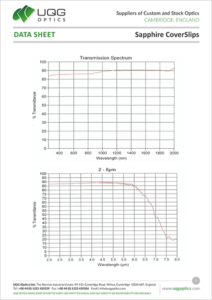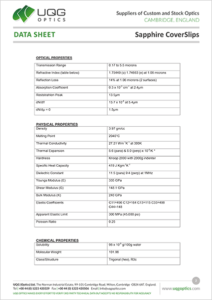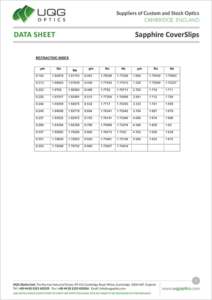 UQG OPTICS MAKES EVERY EFFORT TO VERIFY 3RD PARTY TECHNICAL DATA BUT ACCEPTS NO RESPONSIBILITY FOR ACCURACY.
PDF Download