Schott RD50 Lead Glass is a specialized optical material renowned for its superior radiation shielding capabilities.
It is specifically designed to provide effective protection against ionizing radiation in various applications. Composed of high-density lead oxide glass, the RD50 Lead Glass offers an impressive lead equivalence, ensuring efficient attenuation of X-rays, gamma rays, and other harmful radiation sources. Its exceptional shielding properties make it a preferred choice for medical imaging, nuclear facilities, and radiation therapy settings. With its combination of optical transparency and reliable radiation absorption, the Schott RD50 Lead Glass plays a vital role in safeguarding personnel and ensuring accurate radiation control and safety measures.
View all our Lead Glass Windows and Plates products.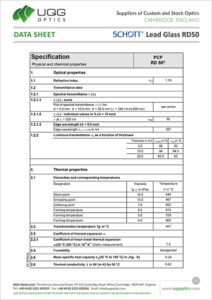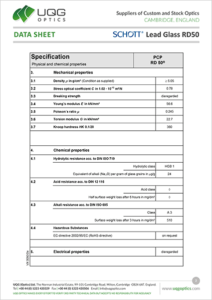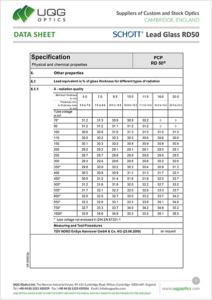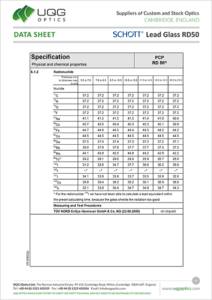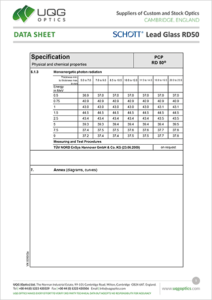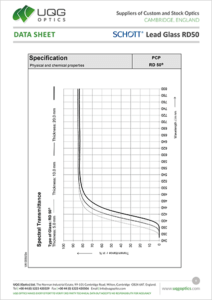 UQG OPTICS MAKES EVERY EFFORT TO VERIFY 3RD PARTY TECHNICAL DATA BUT ACCEPTS NO RESPONSIBILITY FOR ACCURACY.
PDF Download