UQG Optics quartz microscope slide, quartz coverslips and quartz discs are made from high purity type GE 124 fused quartz, an amorphous glassy material.
Fused quartz consists mainly of SiO2 with some trace elements. The typical transmission curve shows the transmission for the UV to IR range. UV microscopy is mostly in the 250-290nm range where the material exhibits excellent transmittance.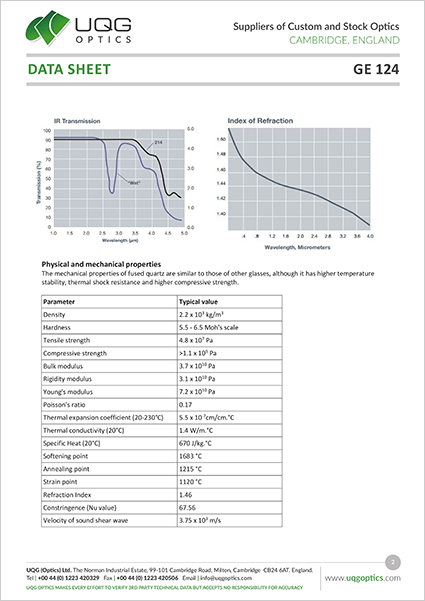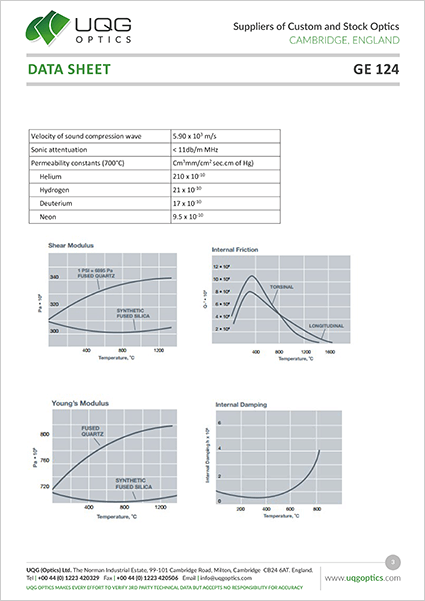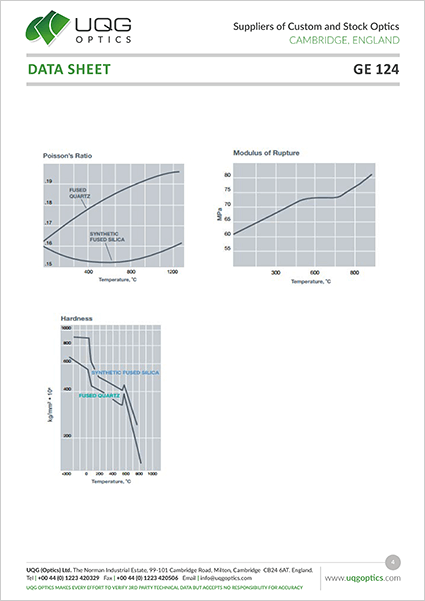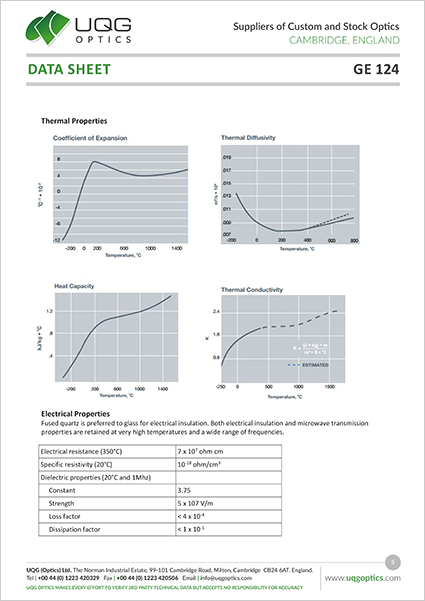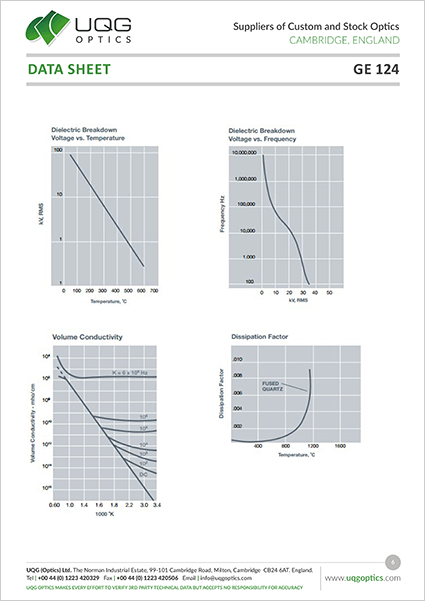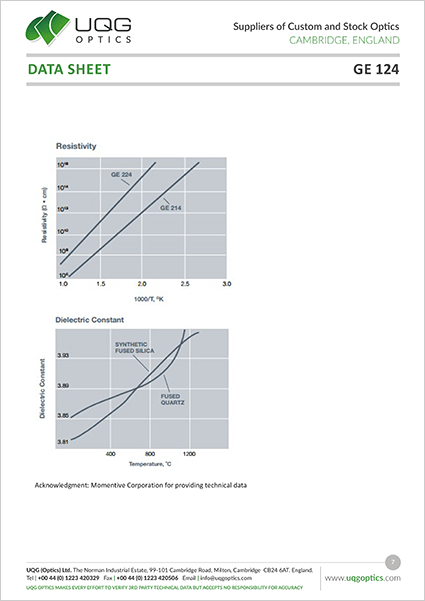 UQG OPTICS MAKES EVERY EFFORT TO VERIFY 3RD PARTY TECHNICAL DATA BUT ACCEPTS NO RESPONSIBILITY FOR ACCURACY.
PDF Download