UV fused silica Suprasil is produced in a range of optical grades.
Suprasil 1, 2, 3 grades are high purity synthetic fused silica materials manufactured by flame hydrolysis of SiCL4.
Heraeus Suprasil is used to produce windows, plates, lenses, debris shields, prisms and light guides.
For use in high precision interferometry, spectroscopy, medical applications and high energy lasers.
View all our Fused Silica windows and plates.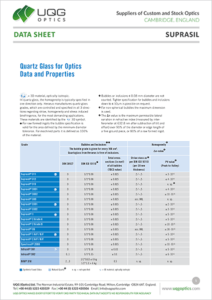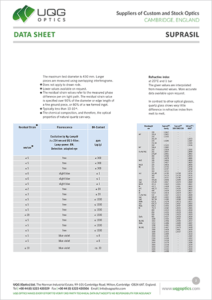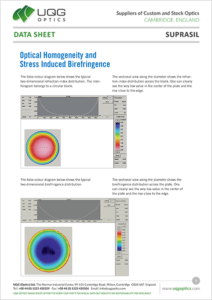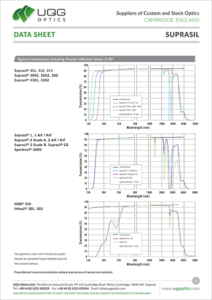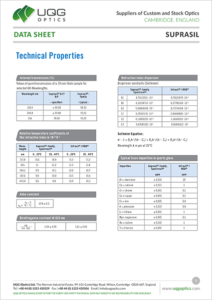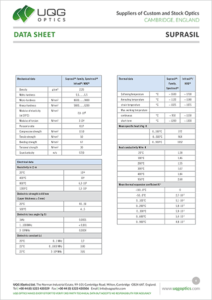 UQG OPTICS MAKES EVERY EFFORT TO VERIFY 3RD PARTY TECHNICAL DATA BUT ACCEPTS NO RESPONSIBILITY FOR ACCURACY.
PDF Download