Toughened Glass Windows & Plates
Fully thermally tempered toughened glass is approximately four times stronger than annealed glass of the same thickness and configuration. When broken, it will break into many small fragments, which are less likely to cause serious injury. The typical process to produce tempered/toughened glass involves heating the glass to over 600 °C, then rapidly cooling to lock the glass surfaces in a state of compression and the core in a state of tension.Compared to normal glass, thermally toughened safety glass has the dual benefit of sustaining high impact working pressures and a high temperature differential between the two faces.
Used in scientific, industrial and lighting industry products include, gauge/pressure glasses, instrument windows, camera windows, sight glasses, view ports, pressure windows and explosion proof enclosure's.
Please note: thicknesses 3mm or less are not toughened to a British Standard.
Please contact our sales team.

View RoHS Statement
| | |
| --- | --- |
| Dimensions: | Diameters 15mm to 500mm |
| | Squares/Rectangles 15mm x 15mm to 500mm x 500mm |
| Thickness Range: | Stock sheet thicknesses from 3mm to 19mm (subject to dimension) |
| Edge Finish: | Ground or polished |
| Options: | Bevels, holes, laminated & screen printed |
Purchase OEM production quantities?
Ask UQG for a quote we are a major single source supply chain global supplier.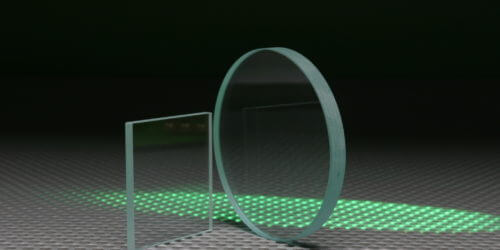 Material:
Float Glass Toughened to BS 3463
Diameter Tolerance:
+ 0.50mm/-0.50mm
Thickness Tolerance:
± 0.20mm
Edge Finish:
Diameters ground
Squares as cut & chamfered
Surface Quality:
80/50 Scratch/Dig
Please contact us for discount pricing for stock parts over 10+ and volume/OEM quantities