Neutral Density Filters - UV Reflective
UQG Optics UV/VIS Neutral Density Filters have a Ni chrome metallic coating which enhances the absorption to the desired spectral transmission. Part of the rejected light is absorbed and the remainder is reflected, so these filters can also be used as beamsplitters. This coating is coated on UV Fused Silica with a transmission range from 250 to 1000nm range, using 550nm for the density range which in the UV will give you up to 40% higher density. These filters have high surface and parallelism attributes which make them ideal for a range of applications including laser applications.
We supply Optical Neutral Density Filters in stock diameters and squares and can custom make with AR coatings, calibration certificates and boxed.
Please contact our sales team.

View RoHS Statement
| | |
| --- | --- |
| Dimensions: | Diameters 5mm to 150mm |
| | Square/rectangles 5mm x 5mm to 150mm x 150mm |
| Thickness Range: | 0.20mm to 6mm |
| Surface Flatness: | Up to lambda 4 (@633nm) |
| Coating Options: | AR coatings one side or both sides |
| Options: | Identification labels. calibration certificates, spot readings @ wavelengths & storage boxes |
Purchase OEM production quantities?
Ask UQG for a quote we are a major single source supply chain global supplier.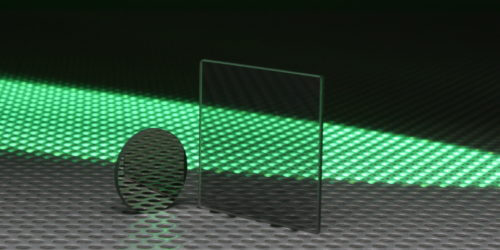 Material:
UV Fused Silica Spectrosil® 2000 ND coated
Dimension Tolerance:
Diameters +0.00/-0.10mm
Thickness Tolerance:
+/- 0.10mm
Edge Finish:
Fine ground & chamfered
Surface Quality:
40/20 Scratch/Dig
Surface Flatness:
≤ 1 Fringe (@633nm)
Parallelism:
≤ 3 Arc mins
Coatings:
Ni Chrome metallic coating
Transmission Range:
250nm to 1000nm
Please contact us for discount pricing for stock parts over 10+ and volume/OEM quantities