Neutral Density Filters - Reflective
UQG ND Filters reflective are non-absorption filters which can control the light over an extensive spectral range. We have a wide range of different density's available which can also be purchased to increase the required density by stacking them. These filter are ideal for laser applications due to its metallic coating.
Reflective coated metallic ND filters are coated in two glass types. The visible IR range is ND coated on optical glass to cover 350nm to 2500nm. The UV range is coated on fused silica for use down to 170nm. Please be aware the densities are coated for 550nm, but in the UV this will give up to 40% higher density.
UQG Optics offers a wide range of densities with a custom additional options like calibration certificates, boxed, transmission/absorbance curves and many more.
Please contact our sales team.

View RoHS Statement
| | |
| --- | --- |
| Dimensions: | Diameters 5mm to 300mm |
| | Squares/Rectangles 1mm x 1mm to 300mm x 300mm |
| | OD 0.10 to OD 4 |
| Thickness Range: | 0.30mm to 6.00mm (subject to dimension) |
| Options: | Transmission curves 400-1100nm, absorbance curves 400-1100nm, calibration certificates, spot reading @ wavelengths, identification labels, storage boxes, mounts & holders |
Purchase OEM production quantities?
Ask UQG for a quote we are a major single source supply chain global supplier.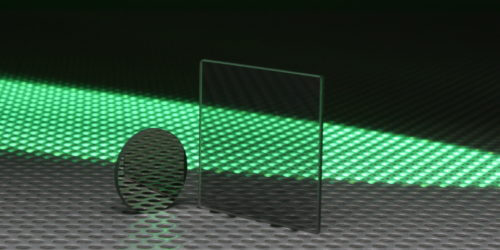 Dimension Tolerance:
Ø25 +0.00/- 0.20mm
Thickness Tolerance:
± 0.20mm
Edge Finish:
Fine ground/As cut chamfered
Spectral Data:
350 - 2500nm
Optical Density:
±5% @ 550nm
Dimension Tolerance:
50mm x 50mm +/- 0.20mm
Thickness Tolerance:
± 0.20mm
Edge Thickness:
Fine ground/As cut chamfered
Spectral Range:
350 - 2500nm
Optical Density:
±5% @ 550nm
Please contact us for discount pricing for stock parts over 10+ and volume/OEM quantities